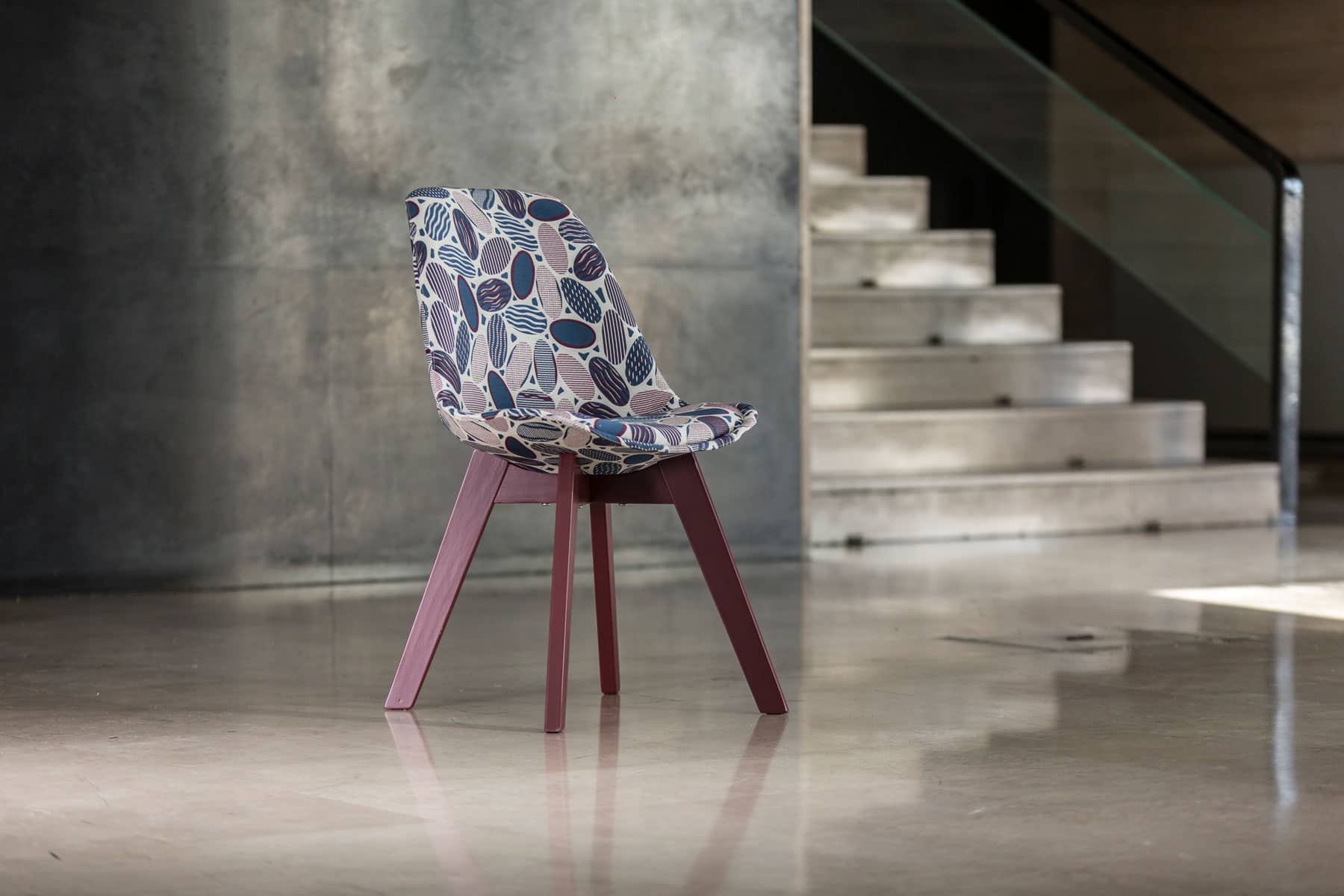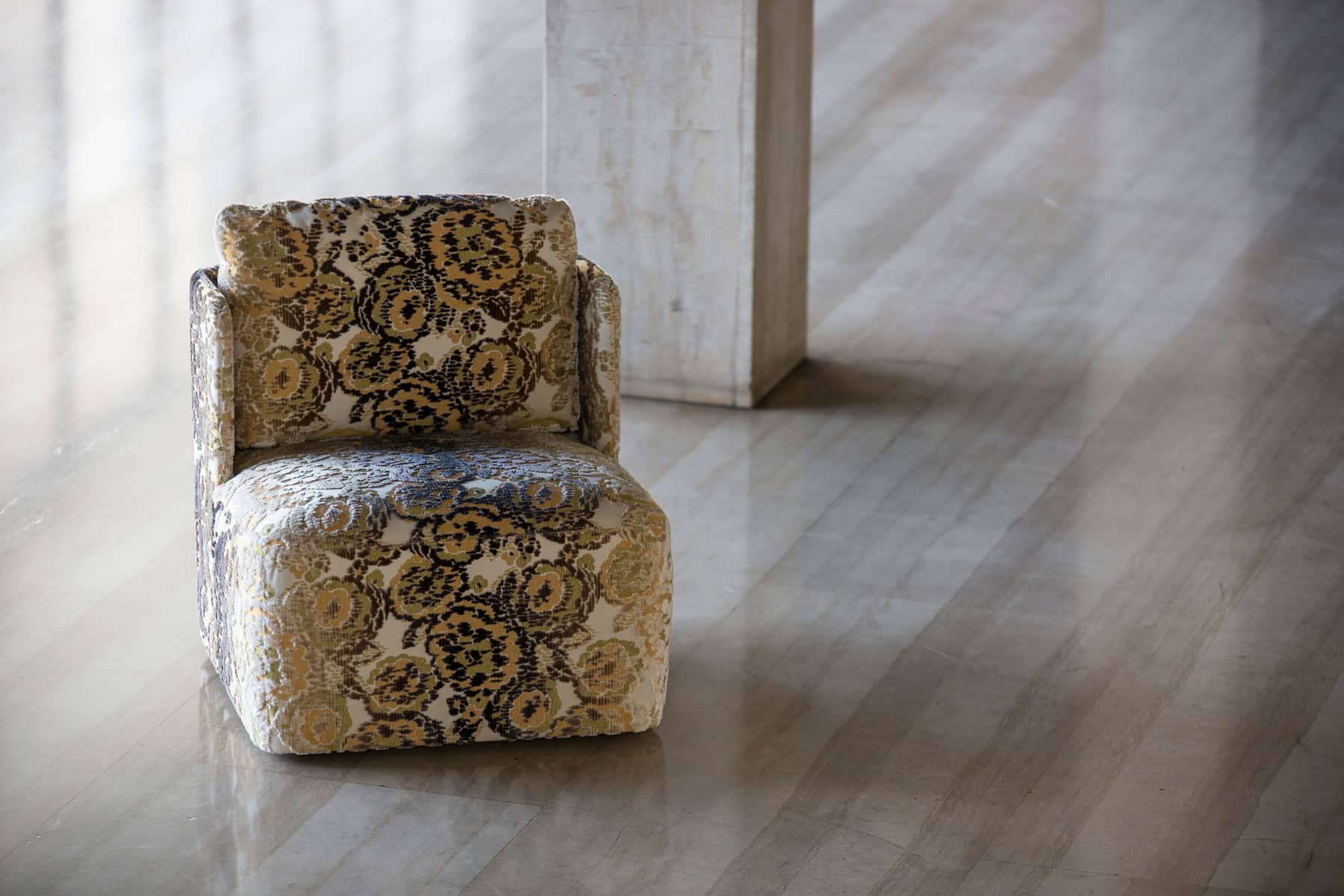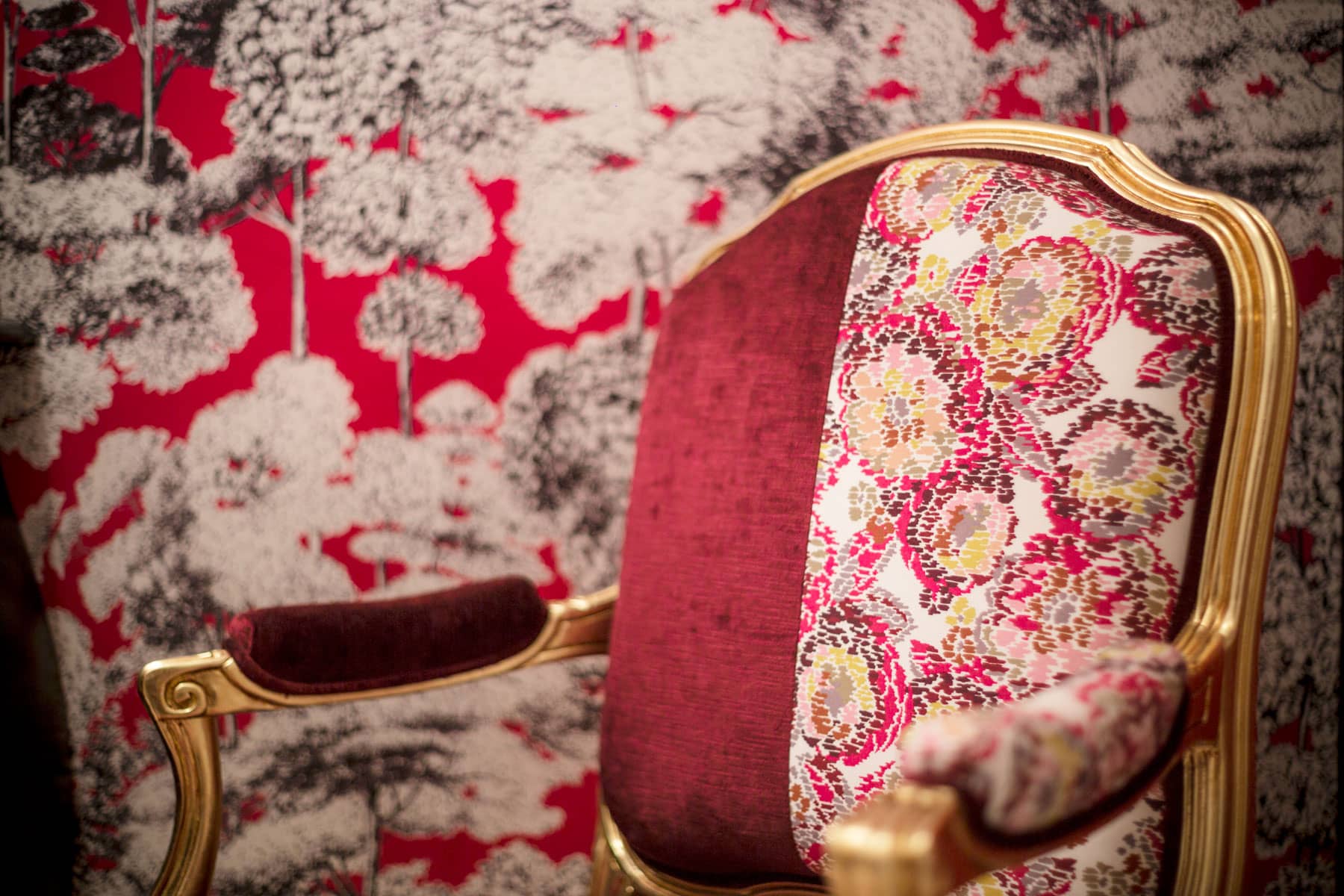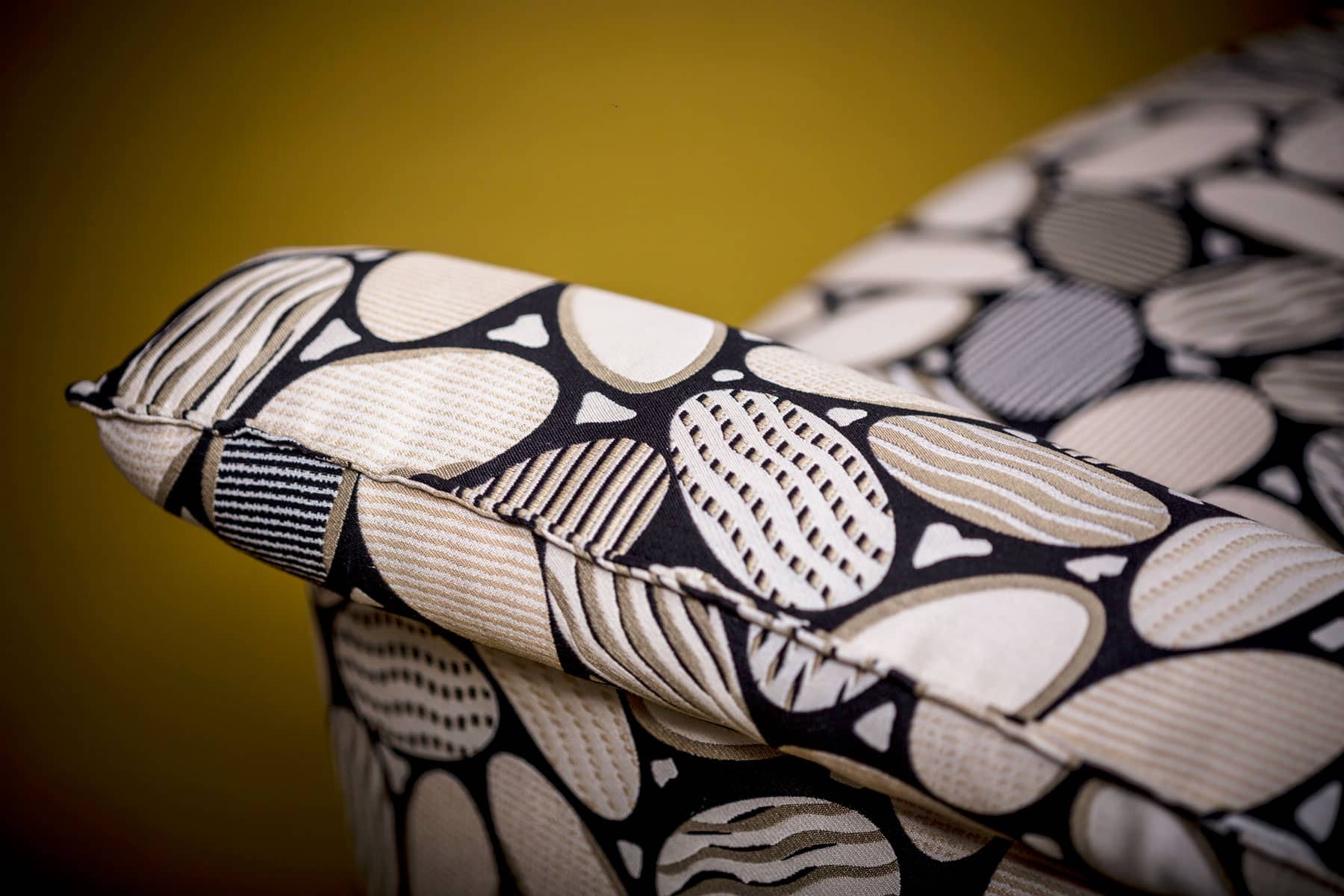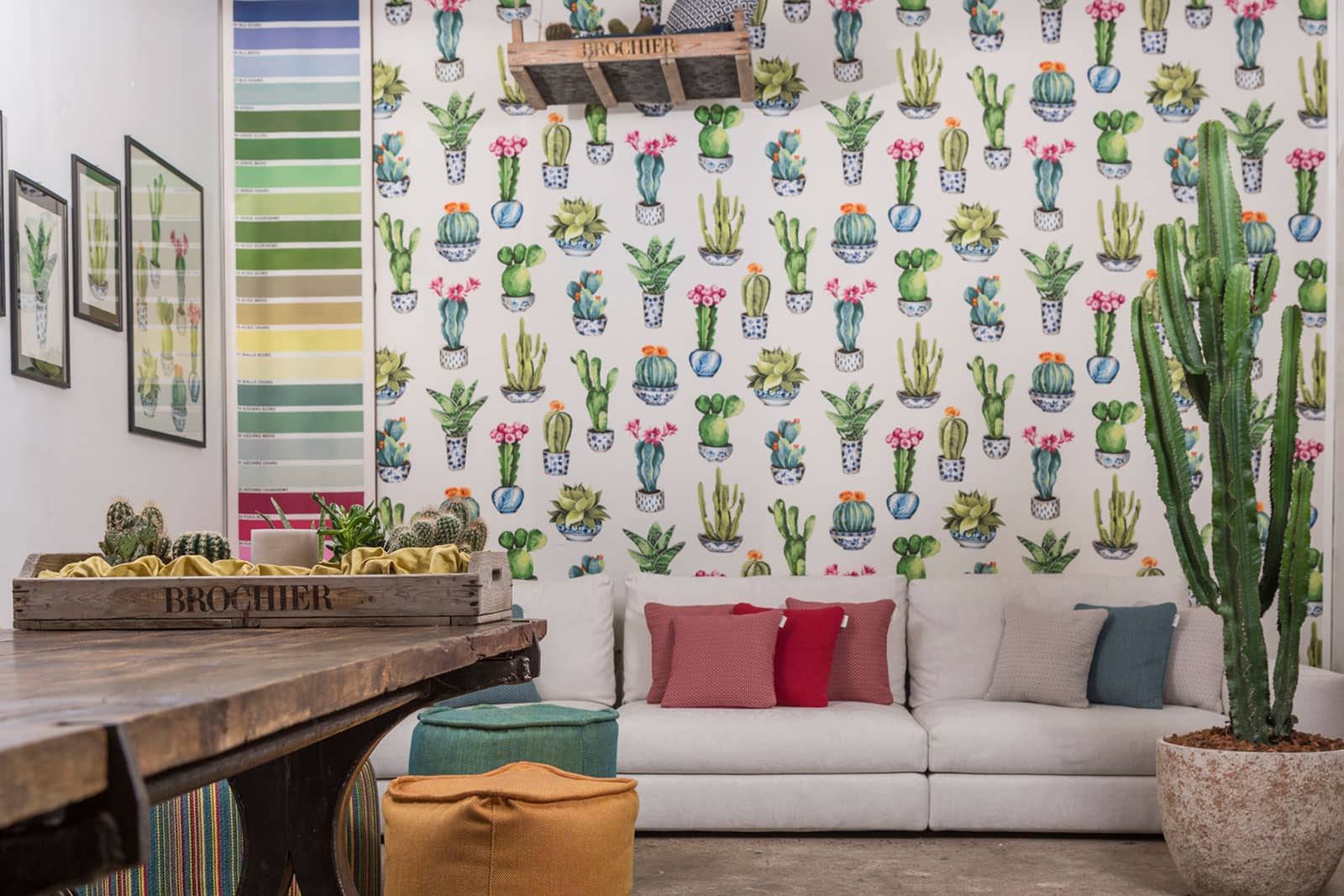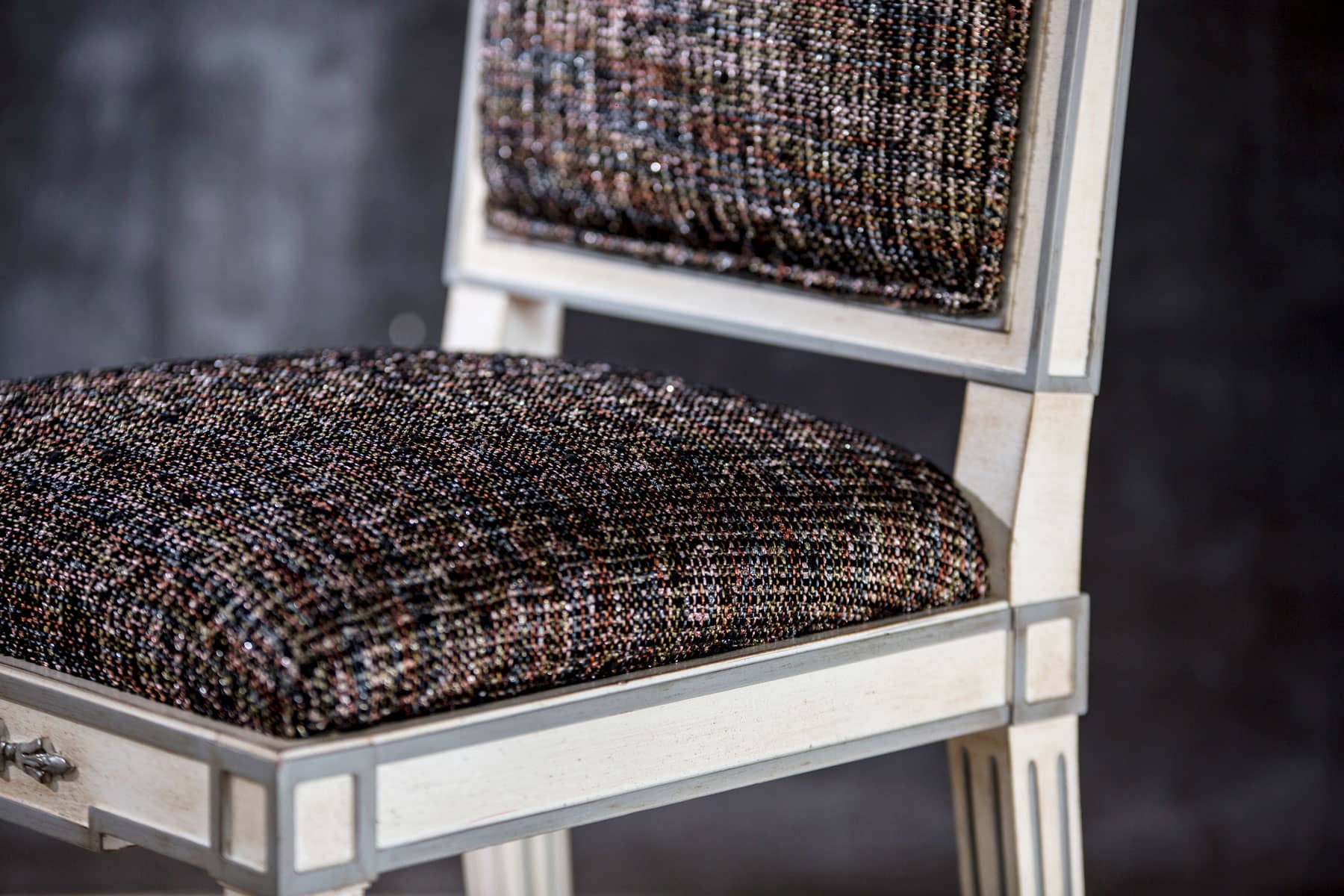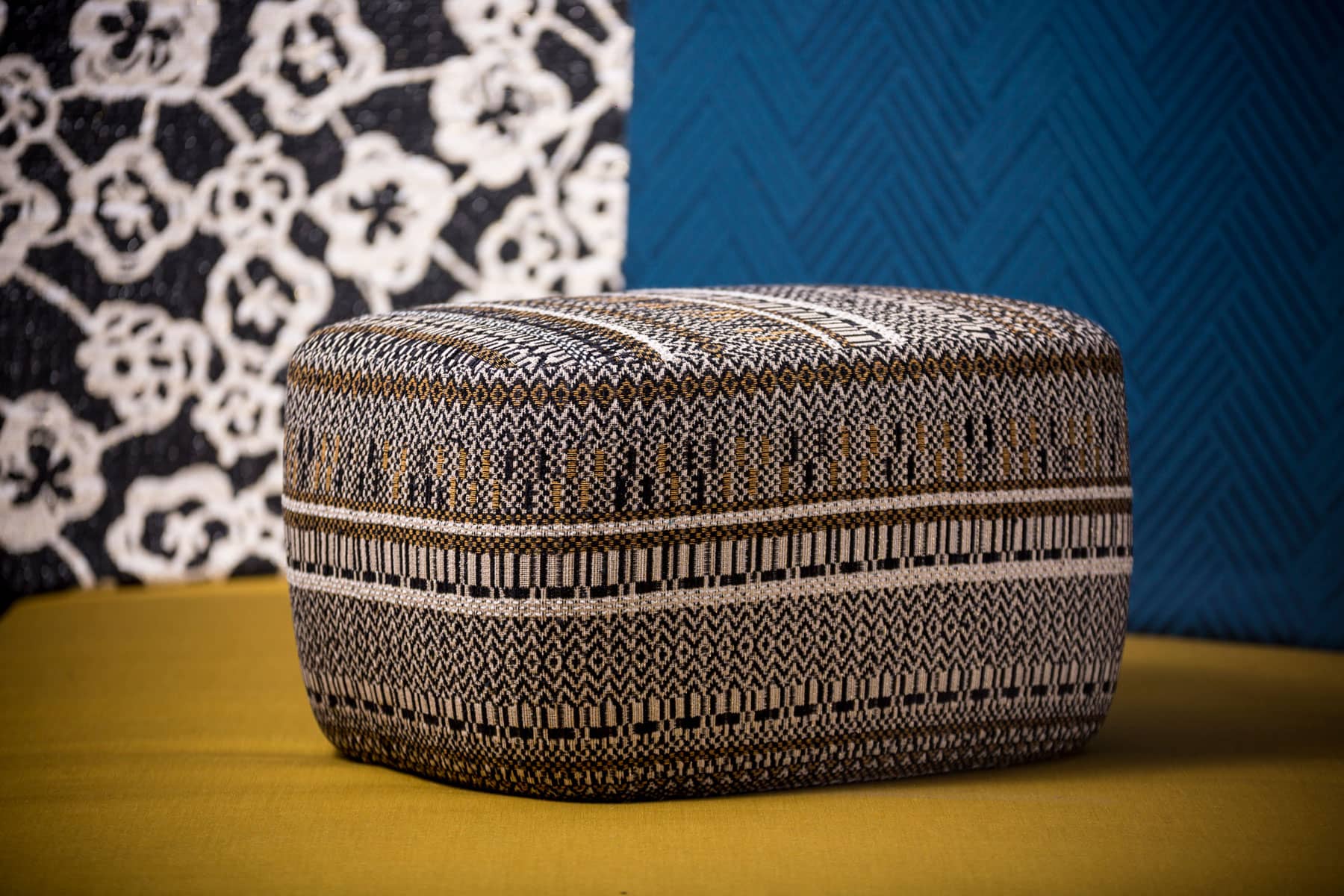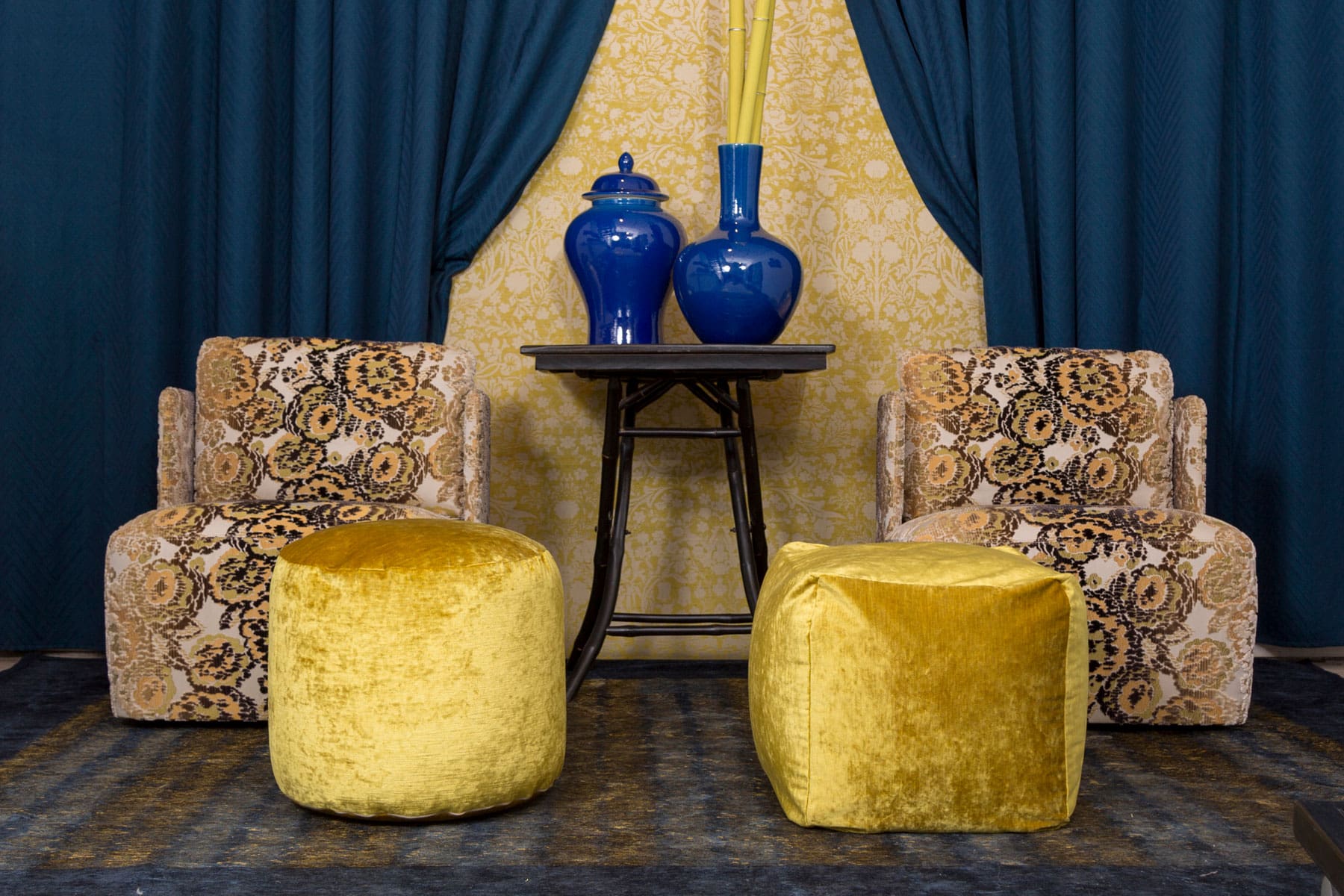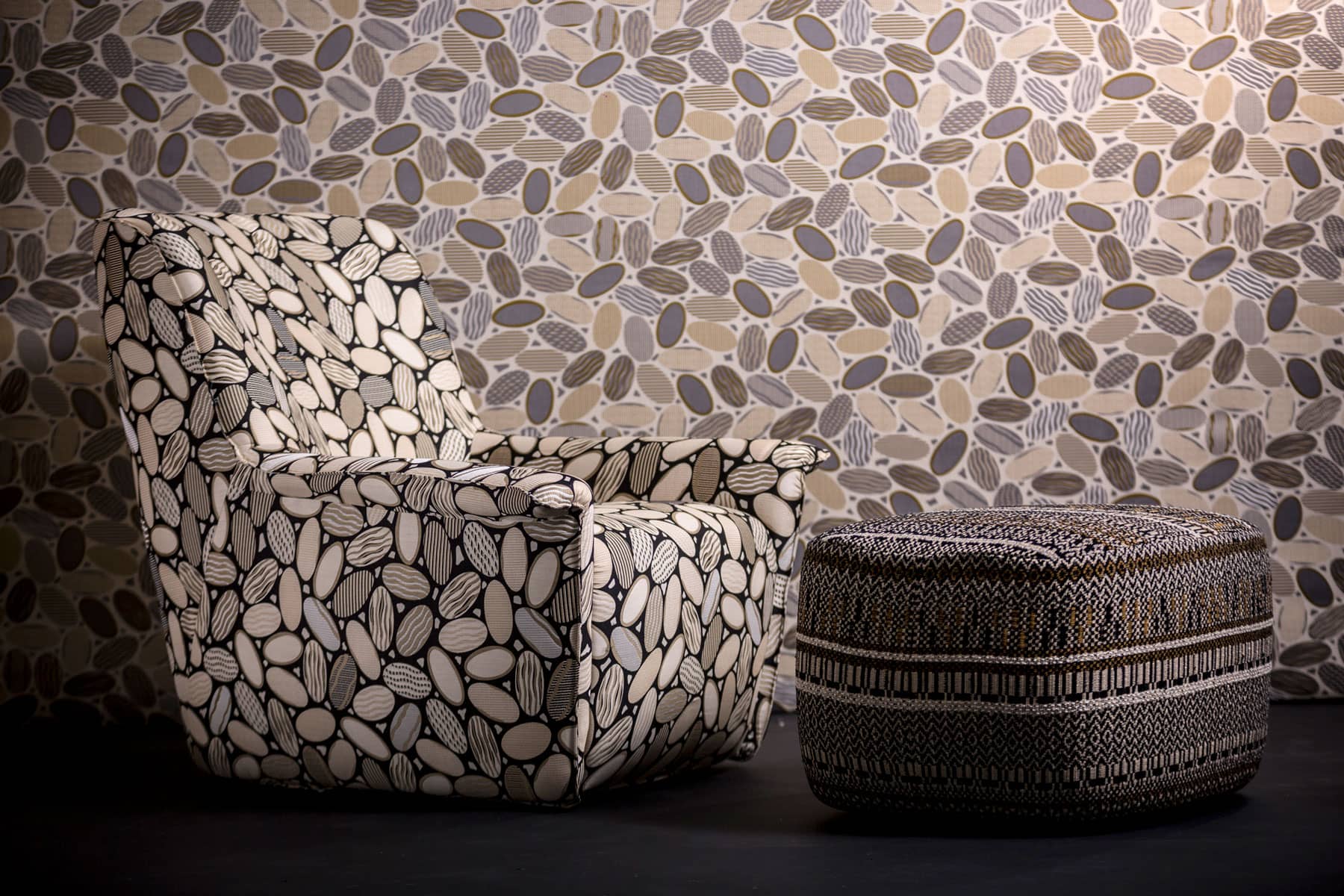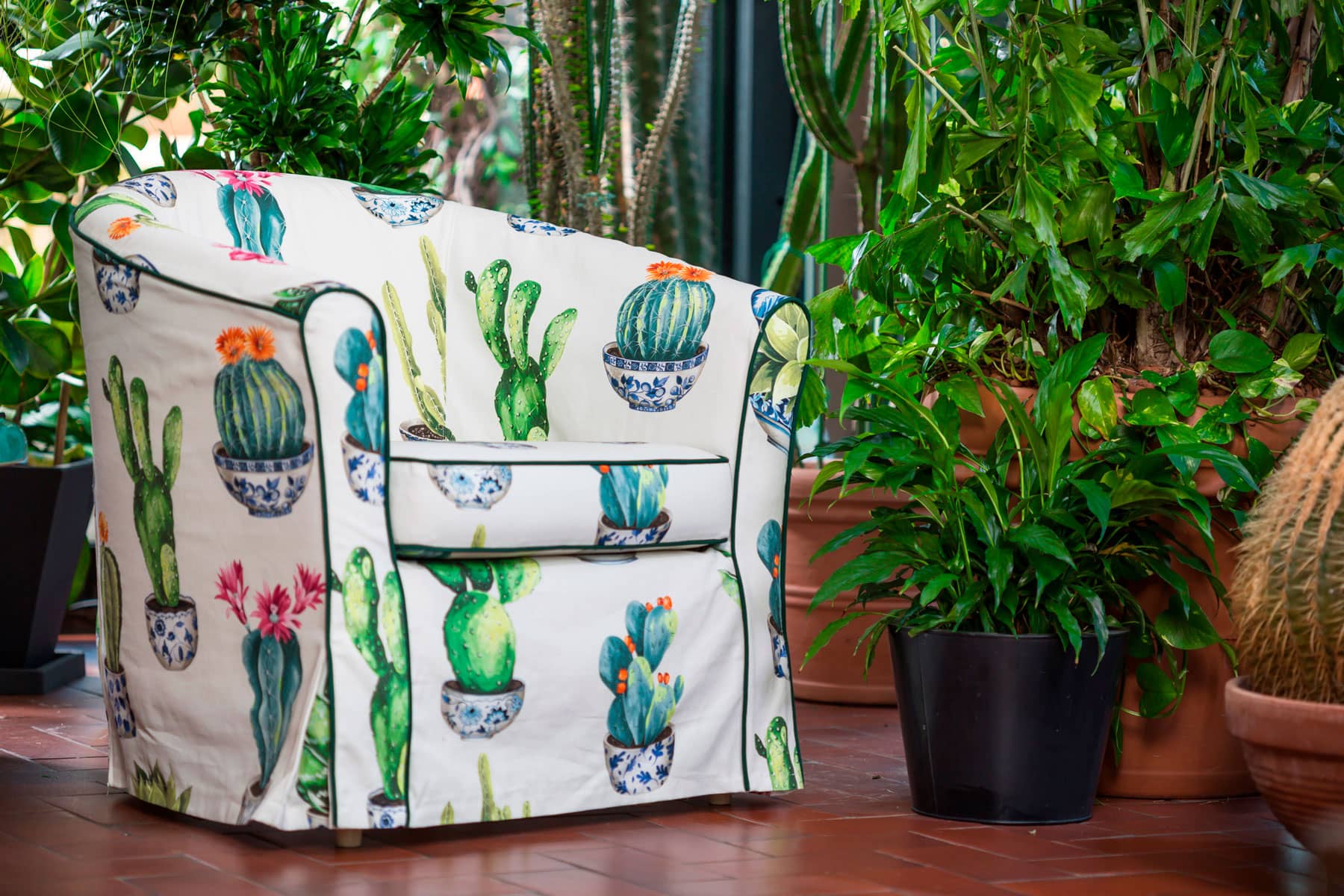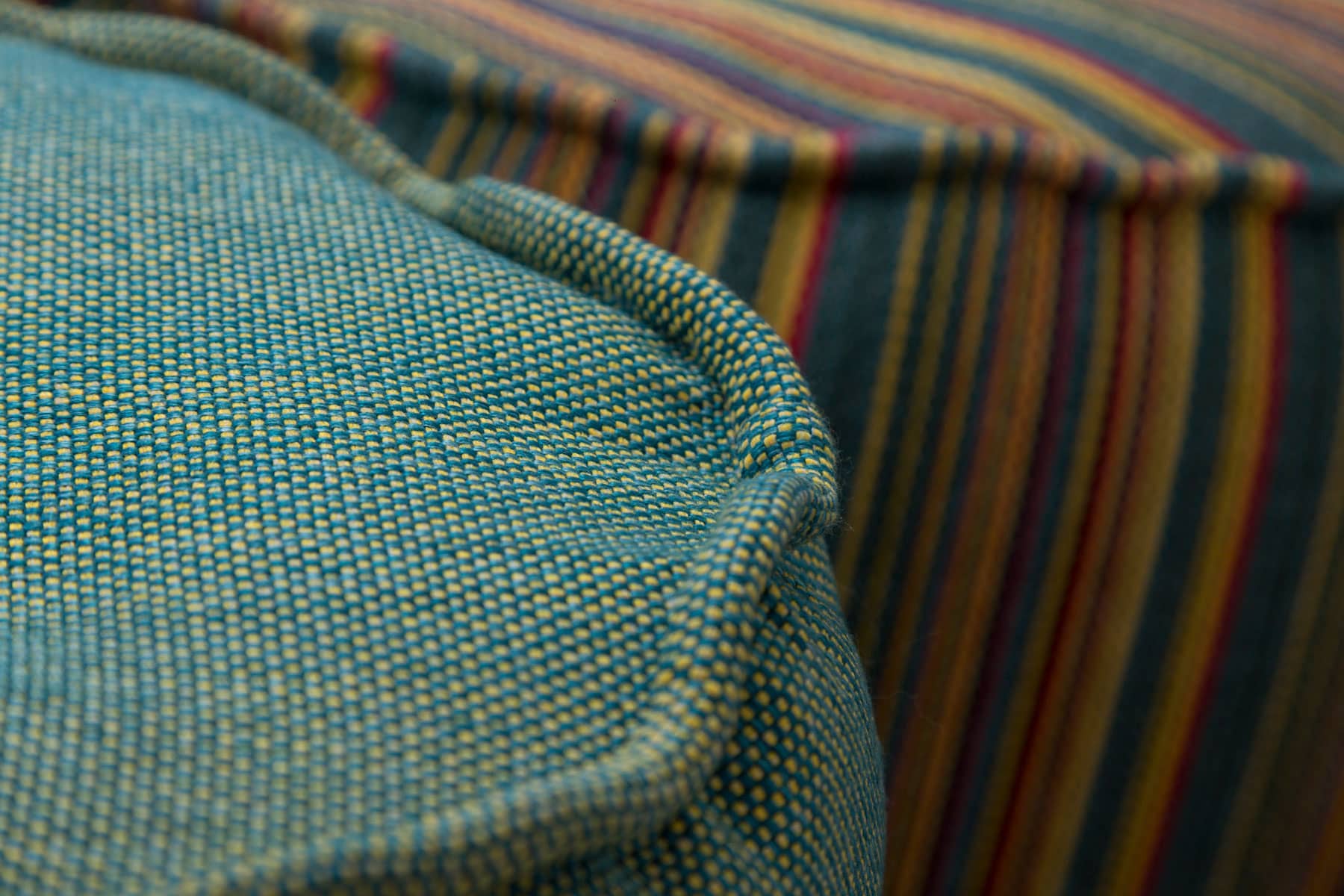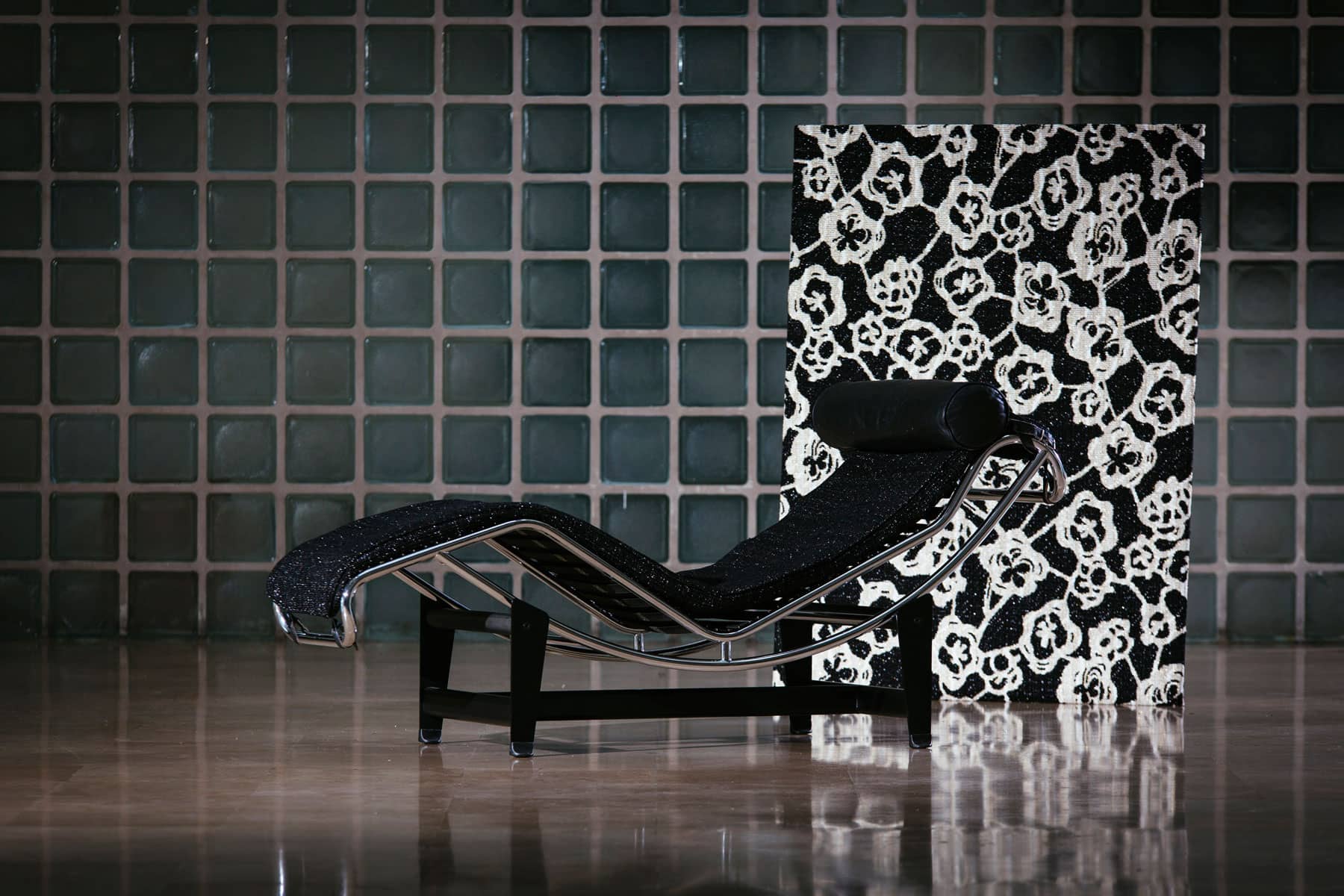 FUTURA 2018
A signature collection that represents the excellence of Italian high-end textile craftsmanship
The home decoration textile collection FUTURA represents the excellence of Italian high-end textile craftsmanship, combining the Clerici Tessuto's heritage and know-how with the research and experimentation with new fibers, new processing techniques and new patterns.
The result is a signature collection that is elegant, stylish and versatile, featuring luxurious jacquards made on various types of warps: from precious silk and wool to high-performing nylon; elegant velvets made on antique artisan looms with shaded colorful warps; exclusive prints that reproduce beautiful drawings hand painted by our design team.
Thanks to coordinated patterns and colors, where cherry red, peacock green, cadet blue and mustard yellow dominate, the fabrics of the Futura collection work perfectly together, offering sophisticated options that bring timeless elegance to any interior: from classic to contemporary.
A significant part of the collection is dedicated to outdoor fabrics. Geometric patterns and marine themes are coordinated with textural plains, offered in a wide choice of versatile colorways.
Thanks to their softness and performance to light and weather, our inspirational outdoor fabrics are perfect for introducing charm and elegance into garden spaces, decks and pools areas, as well as patios and terraces, where the outdoors becomes a natural extension of your home decor.
Other collections
See other collections you may be interested in
view all